We have had a crazy few days around here, and as a result my little blog has been a bit neglected...
On Wednesday night, after dinner, Baby J got super sick and started vomiting. Not fun. We took him to the pediatrician and all of his tests results came back normal and nothing majorly wrong going on.
Unfortunately, Thursday night I started getting super duper sick. I became so dehydrated that I needed to go to the ER on Friday for fluids and anti-nausea medication. My mom and mother-in-law teamed up and took care of Baby J while my husband took me to the hospital all day...and so, they also got sick! My mom needed to go to the ER for fluids today, and my MIL didn't move out of bed. Poor moms :( I'm sure they love Baby J even more today than ever!
A few friends also have kids that caught the stomach bug over the weekend, too...and a mutual friend posted a link on Facebook to an article about grape juice being the saving grace cure for the stomach bug. My husband is the only one in our family that didn't get sick (fingers crossed to not jinx him!) So, I will be sending him out for some grape juice!! Let's hope this little trick has some truth to it!
Baby J and I seem to be all better now, thank goodness. Who knew that a human could exist on pretzels, mashed potatoes, Gatorade and ginger ale for a few days at a time? I hope everyone else had a great weekend without the need for the ER ;)
I'm a little bummed that we missed out on tot school this week, and some fun play dates and parties, but I'm sure everyone else is glad that we didn't infect more people than we already did :) haha
As always, thanks for reading!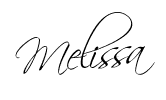 Link to grape juice/stomach bug article: http://musthavemom.com/2012/01/stomp-out-stomach-flu-with-grape-juice.html